Natroma Eco - zero packaging skincare
Natroma

Eco

-

handmade natural skincare without the packaging

We're pleased to be able to add NatromaEco to the Natroma website (you may have seen it announced in our shop and product catalogue). NatromaEco is all about reducing waste packaging, so everything in the NatromaEco section of the website is sold with either zero packaging or minimal packaging that it is fully recyclable. NatromaEco items will usually arrive wrapped in plain tissue paper or in paper bags. Better still, your unwrapped products will include savings, since we're offering customers a discount for making an eco choice!

In our Stourbridge shop we are now encouraging customers to save their soap boxes instead of throwing them away. We had our soap boxes designed, to ensure they were exactly the right size and shape for our soaps - allowing the soap to breathe and slowly lose moisture as it ages. The boxes also ensure the soaps do not lose too much of their aroma (the essential oils will naturally evaporate over time). They're good boxes, and they can be re-used many times before they're finally put in the recycling bin. So we've decided to reward customers who bring their empty soap boxes back into our shop for a refill bar. For every 95g soap box we re-fill, we'll give you back the cost of the box - currently this is 25p! They fold flat for storage, so remember to save your boxes and bring them in with you next time you shop with us. .....and, so that website customers don't lose out, we'd encourage you to save and re-use our soap boxes too. In the NatromaEco soap section of the website we're offering you the same discounts as our shop customers - 25p off every bar of unwrapped soap! Together we hope this will reduce our soap packaging!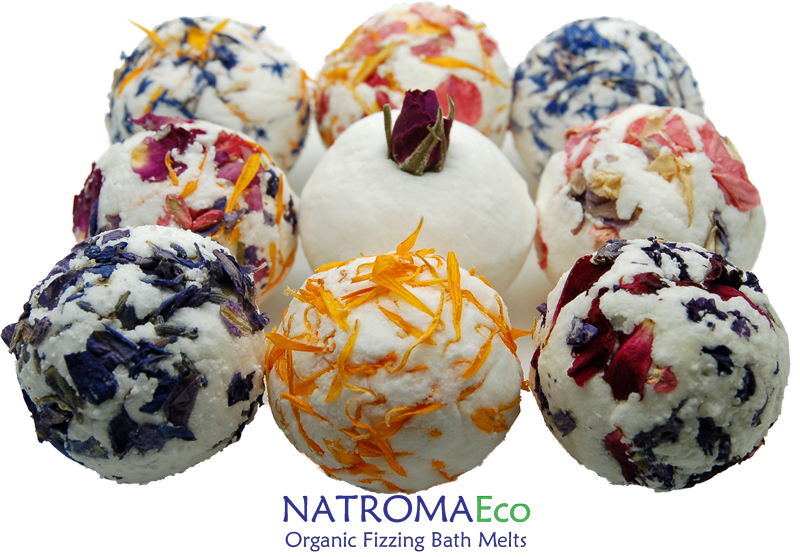 We're also offering customers the chance to order bathing products 'in the raw'! Please remember that if your order contains any NatromaEco bathing products, there may be a delay in receiving your order. This is because NatromaEco bathing products will be freshly made for you, so it may take up to 48 hours (longer if you place your order at the weekend or when we are closed) before your order is shipped.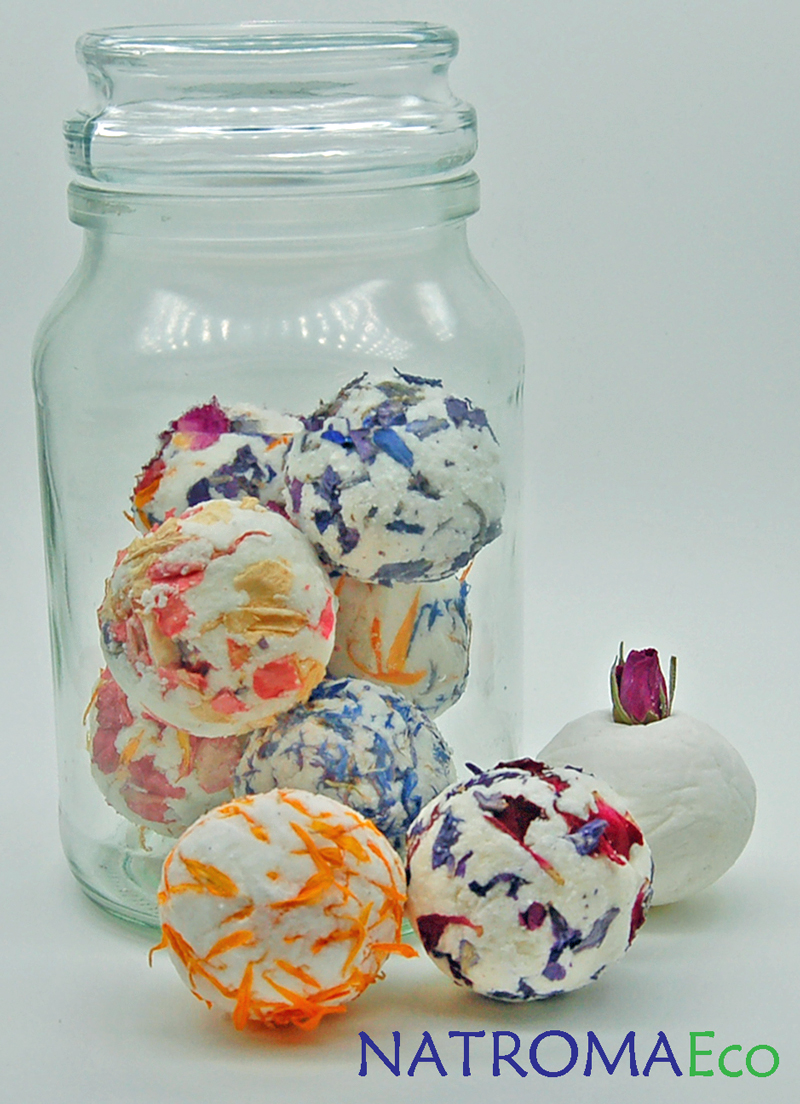 The reason why we are making Natroma-Eco bathing products to order, is because our products do not contain synthetic fragrance oils. Because our bath bombs and organic bath melts are so natural it's an unavoidable fact that without packaging they will lose their smell quickly and could absorb moisture too. So you do need to think about how to store your bathing items when they arrive.
Our products only contain essential oils which are volatile, so we'd recommend that our eco-friendly bathing products are stored in air-tight containers before use. So it's time to wash out those empty glass coffee, jam or pickle jars and re-cycle them into Natroma bathing storage jars! Depending on how air-tight your jar is, you may find that you need to use your products fairly quickly. We have tested jars (like the one on the right from a well known band of coffee) and found the melts were still smelling great after 3 months....although we doubt if our bath melts would be left in a jar that long because they're so lovely to use!
We hope that NatromaEco helps those customers who are looking form greener packaging choices. At Natroma we'll do everything we can to ensure that as much of our packaging is made from recycled materials, is recyclable and biodegradable.