Cruelty-Free Cosmetics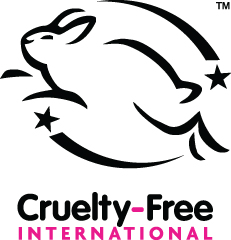 We guarantee no animal testing of our natural skincare and goats milk soaps
At Natroma and The Natural Soapworks we're very proud that our company has never conducted any animal testing on our handmade natural cosmetics.
Many people aren't aware that hundreds of thousands of animals across the world still endure painful experiments to test cosmetics, toiletries, household products and their ingredients. Since our company was founded in 2006, we have always believed that animals should not be used for cosmetic testing. We have never tested our handmade goats milk soaps and natural aromatherapy skincare on animals, and have always made checks with our suppliers that they have not tested their ingredients on animals for cosmetic purposes.
In May 2010, we decided to formalize this stance against animal testing, by applying for and achieving the Humane Cosmetics Standard. We comply with the strict requirements of the Humane Cosmetics Standard originally created by the British Union for the Abolition of Vivisection (BUAV) and now operated by Cruelty-Free International, and have implemented stringent monitoring of our ingredients, with a fixed cut off date for animal testing. If a cosmetic ingredient fails our checks we would never use it in our handmade skincare or goats milk soaps, giving our customers the assurance that our natural cosmetics are cruelty free. We fully support the EU imposed ban on animal testing for finished cosmetic products implemented in 2004, and for cosmetics ingredients implemented between 2009-13.
Sadly this doesn't mean that animal testing has ended for good, since these cruel tests are still routinely used in many countries and ingredients tested on animals may still be finding their way into imported skincare and cosmetics. In achieving the Humane Cosmetics Standard, we are showing our support for the work of Cruelty-Free International and their campaign to end cosmetics testing on animals around the world. We are very proud that our products carry the 'Rabbit and Stars' (Leaping Bunny) logo and would encourage our customers to only select cosmetics that carry the genuine logo. This logo only appears on cosmetics and household products whose manufacturers are approved under the Humane Cosmetics Standard or the Humane Household Products Standard, and is your guarantee that a product and its ingredients have not been tested on animals.
For more information on the standard, please visit the Go Cruelty Free website.