2 Comments
Thursday, 14 May 2020 |
Admin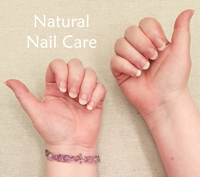 We're often asked about how to grow long nails.
This article talks about how to care for the nails naturally. It includes tips on what you can do to strengthen them, and how a good nail balm (like our award winning Nail Silk!) can be used for hand massage and to prevent the nails from breaking and splitting.
Monday, 27 April 2020 | Admin
This is an update on the postal situation during the coronavirus pandemic. Natroma parcels are being processed within 1-2 days, but there are delivery delays in some parts of the country.
Saturday, 4 April 2020 | Admin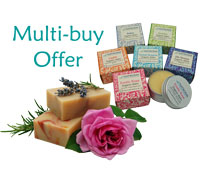 Our latest blog article looks at how to care for the hands during the coronavirus pandemic. Extra hand washing and using alcohol hand gels will lead to drier skin.
So we hope this information about hand washing and how to care for the skin, will help everyone take these steps to ensure their hands and fingers don't become sore.
2 Comments
Tuesday, 31 March 2020 |
Admin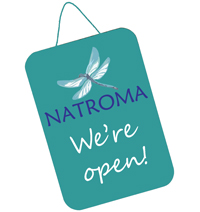 In response to the Covid-19 pandemic, and requests from local customers to try to collect items from our shop, we are pleased to announce that Natroma will be trialing a local delivery service in the Stourbridge area. It will initially cover areas within a 1-2 miles of our Stourbridge shop and will be available on orders over £7.50. We hope to expand to a wider area if there is sufficient customer demand.
Where we can, we will be pleased to offer free local deliveries to those customers who are self isolating for 12 weeks.
Local deliveries within about 1 mile of our shop will be free, with a small fee for areas that are a little further away.
We hope this helps our local customers during these difficult times.
2 Comments
Monday, 23 March 2020 |
Admin
Updated information on how Natroma is responding to the coronavirus epidemic in the UK. We'd like to thank our customers for their support, Please read this article for further information on how this is impacting our shop and website orders.
1 Comment
Monday, 16 March 2020 |
Admin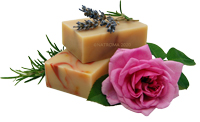 As the coronavirus outbreak escalates in the UK, we're receiving many queries about why the Government is advising everyone to wash their hands with soap. From our conversations it's clear that very few people really understand how soap works, and they also do not appreciate that soap works far better than sanitiser hand gels when it comes to tackling Covid-19. So this article explains the science behind how natural soap works, and why it is so effective in removing the coronavirus, when we wash our hands.
Wednesday, 11 March 2020 | Admin
Update on Natroma's position on the Corona virus situation in the UK.
Sunday, 12 January 2020 | Admin
Grap a bargain in our Natroma Soap Sale.....while stocks last!
Wednesday, 11 December 2019 | Admin
Our Stourbridge shop at the Ruskin Glass Centre will be closed for Christmas and New Year 2019 between Sunday 22nd December 2019 and Friday 10th January 2020 inclusive.
Website orders received from 21st December onwards will not be processed until after 4th January 2020.
Sunday, 1 December 2019 | Admin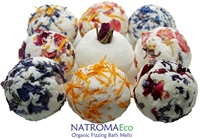 Natroma Aromatherapy is pleased to offer customers the option of purchasing some of our handmade natural skincare products without packgaging! We care about the environment so we want to minimise our impact on the planet. So you now have the option of purchasing some of our handmade natural soaps and bathing products 'in the raw'!