Natroma Handmade Natural Soap Multi-Buy Discount!
We're pleased to announce that we're introducing a new multi-buy discount on our handmade natural goat's milk soaps!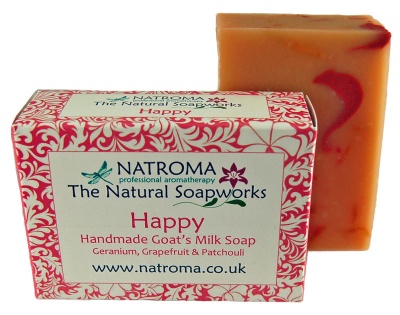 Visitors to our Stourbridge shop have enjoyed a multi-buy discount on their natural soap purchases, whereby they saved a £1 when they purchased 4 bars of soap.
We're pleased to announce that we're now adding this handmade soap multi-buy discount to our Natroma website. There's no codes or vouchers needed, simply place 4 bars of soap in the shopping basket and it will immediately issue the £1 discount. It will keep deducting £1 every time you purchase 4 full sized bars of soap, and best of all you can mix and match Natural Soapworks or Natroma organic soap varieties, and still receive your discount!
Deliveries to UK addresses - FREE standard delivery when you spend over £35!