Natroma shop - late summer break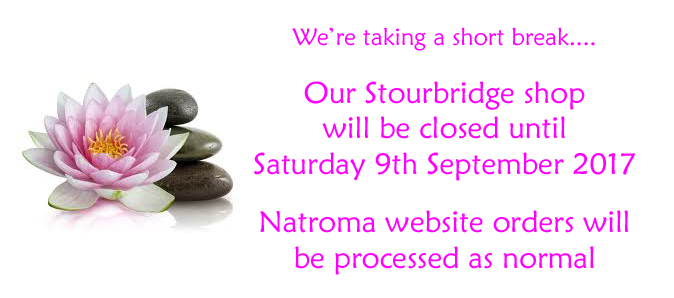 We're taking a short break at the beginning of September. Our Stourbridge shop will be closed until Saturday 9th September when we'll re-open at 10.30am. Local customers with urgent queries can contact us by sending us a message via our contact page.
Website customers will see no change in our normal service, with website orders being processed on time as usual.