Natroma Click & Collect
Natroma Shop - new Click & Collect service
The Natroma shop at Ruskin Glass Centre will be re-opening from Tuesday 16th June 2020, at 1.30pm.
Due to the coronavirus pandemic, we're limiting customer access in our shop and have created an order collection point just inside the side door to our workshop. You can walk around the outside of the Ruskin Glass Centre building (up the slope to the right hand side of the main entrance steps) to the Natroma side door.
Customers can now collect their website orders from our Stourbridge shop at Ruskin Glass Centre, using Click & Collect.
Click & Collect is open to anyone with a UK address, and appears as a free postage option at the checkout.
Please do not choose Click & Collect, if you live too far away to travel to our Stourbridge shop.
You pay for Click & Collect orders via the website - card payments via Worldpay or Paypal.
Please bear in mind that your order may take a little while to prepare. You will receive an order confirmation e-mail, but please wait for a 2nd e-mail before visiting our shop.
Once everything is ready we'll call you and send a 2nd e-mail to say your items are ready for collection.
Please be aware that if any items need to be freshly manufactured there may be a short delay in us sending the 2nd e-mail, so it may not be the same day as you order.
Please bring a copy of the 2nd e-mail with you. Please enter our shop through the external side door which has our Order Collection Point.
We cannot list every item from our shop on the website, so additional items may still be purchased when you visit the shop.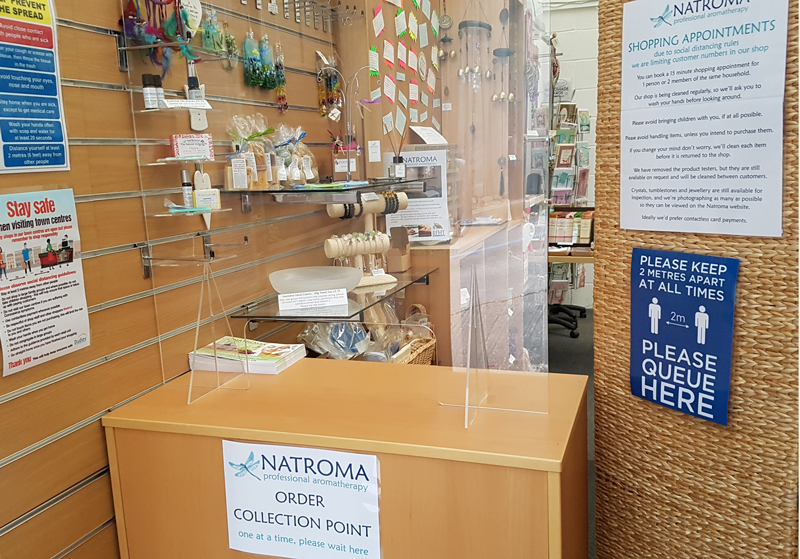 Our revised shop opening hours will be:
Monday - Closed
Tuesday - 1.30pm till 4pm
Wednesday - 1.30pm till 4pm
Thursday - 10.30am till 4pm
Friday - 10.30am till 4pm
Saturday - 10.30am till 2.30pm
Sunday - Closed
Please note that we'll still be working at other times, so if you'd like to collect your order at a time that's outside of our normal opening hours we'll see what we can do.
We will try to make special arrangements for customers who are still socially distancing due to being in a vulnerable group.