Essential Oils and Home Fragrancing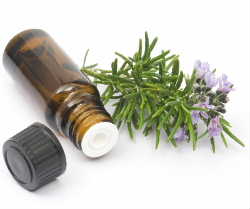 Whenever people visit our Natroma aromatherapy shop in Stourbridge, they invariably comment on the beautiful smell!
Our shop's beautiful spa like aroma is partly due to us constantly making lovely aromatherapy products, but we also diffuse blends of essential oils in the shop when we're not manufacturing our natural soaps and skincare products. We think that aromatherapy is wonderful for creating a soothing environment and it's so nice to know that our shop provides a little moment of calm for many of the people who visit us. Lots customers comment that they'd like to bottle the Natroma shop smell and take it home with them! Well you can when you use some of our Natroma home fragrancing essential oil blends, but we also encourage customers to start their collection of essential oils so they can create their own favourite blends at home.
This is the first article in a series that will look at how to select, store, blend and use essential oils at home.
Selecting essential oils for home fragrancing
1. Please use good quality essential oils.
If you're looking for therapeutic benefits as well as a pretty smell in your home then you need to use essential oils, rather than synthetic fragrance oils. I'd suggest that you avoid buying essential oils from any place that sells every essential oil variety at exactly the same price. I'd question the quality of these oils, since an essential oil's price is dependant on the plant material used and how the essential oil is extracted. So for example Sweet Orange should always be one of the cheapest essential oils, since lots of essential oil is easily expressed from the skin of the orange. Whereas you can expect to pay well over £100 for a good Rose essential oil since it takes millions of rose petals to make just a few ml of this beautiful essential oil. At Natroma we only use top quality essential oils, selecting our suppliers from members of the Aromatherapy Trade Council.
2. Sniff before you buy!
Think about the aromas that you like and try to visit somewhere like the Natroma shop, which has lots of essential oil testers. We have about 60-70 available and it's good to "sniff, before you buy". Remember that essential oils are very concentrated botanical extracts (the majority of essential oils are produced during a steam distillation process), so quite often the essential oil does not smell exactly like the plant material or flowers. It's best to visit a shop so you can check the tester and ask any questions about the essential oil before you make your purchase.
3. Think about the fragrances notes you enjoy
When you're blending essential oils for home fragrancing it's helpful to think about fragrance notes. Perfumes are made using synthetic fragrances and essential oils, so you may have heard about top notes, middle notes and base notes. These terms help to describe the complexity within an aroma, how quickly the fragrance evaporates and how long it lasts. I'll be writing another more detailed post on fragrance notes in the future, but for now let's keep things simple - think about which fragrances tend to appeal to you. Is it light top notes like the citruses or deeper more earthy base notes like patchouli? When developing a blend I usually suggest that you try mixing essential oils with varying fragrance notes so they last longer. e.g. if you diffuse sweet orange on it's own, whilst it's lovely and uplifting, it will evaporate off far more quickly than if you'd added a little patchouli.
4. Therapeutic or fragrance?
Think about why you're going to diffuse your essential oils - is it just for a pleasant aroma or are you interested in their therapeutic properties too? For example if you're feeling a little congested you could try diffusing a blend that includes Eucalyptus. You may be feeling stressed after a long day at work so maybe a little Lavender or Geranium might help. Or maybe you just want a nice everyday aroma for the living room? The beauty of using essential oils at home is that you can consider the aromatherapy properties, so an essential oil blend that smells beautiful may help the way you're feeling too.
5. Fragrance Families
Do not feel that you have to buy every essential oil in the shop! It's tempting to buy lots of essential oils when you begin blending - don't worry, I'm sure you will expand your collection. For home fragrancing use, I'd suggest that you think about buying a few aroma types (essential oils are loosely grouped into fragrance families) and maybe try some of the cheaper essential oils at first. This will give you a small number of affordable essential oils to play with, allowing you to effectively blend lots of different aromas according to your need. I'd suggest that you initially choose maybe a citrus (such as Sweet Orange), a couple of florals (I'd suggest Geranium Bourbon and Lavender), a wood (try Cedarwood) or an earthy (try Patchouli) and maybe a herbaceous (such as Rosemary) and a camphoraceous (such as Eucalyptus). This will give you a nice variety of aromas covering most of the fragrance families. You can add to your collection with more essential oils from these groups plus the mints, spices and resins later on.
6. If in doubt, speak to an Aromatherapist
If you visit any good aromatherapy shop, you'll have the chance to meet a qualified Aromatherapist who'll be passionate about what they do and they'll be happy to offer advice on using essential oils. Remember that essential oils are powerful so they need to be used with more caution if you or anyone in your home has any underlying health issues. These articles are covering diffusion in the home which is generally safe for most people, but if you have certain health, respiratory issues or epilepsy please seek extra advice since there may be contraindications. Remember that less is more with essential oils - they're very concentrated so you only need to use a small number of drops. For anyone who visits the Natroma shop, you'll know that I love chatting to customers and advising about how to enjoy using aromatherapy. Our Natroma essential oil leaflet that gives lots of helpful advice on using essential oils safely at home, so local customers can collect a copy while they're in our shop. For anyone who lives too far away to visit we can offer advice on selecting essential oils by phone, and we'll send out our information leaflet with website orders of essential oils.
I hope this first article helps anyone who's decided to try using essential oils for home fragrancing. Look out for the next aromatherapy article soon!
take care
Sarah
I'm Natroma's owner and an Clinical Aromatherapist, full member of IFPA (International Federation of Professional Aromatherapists).